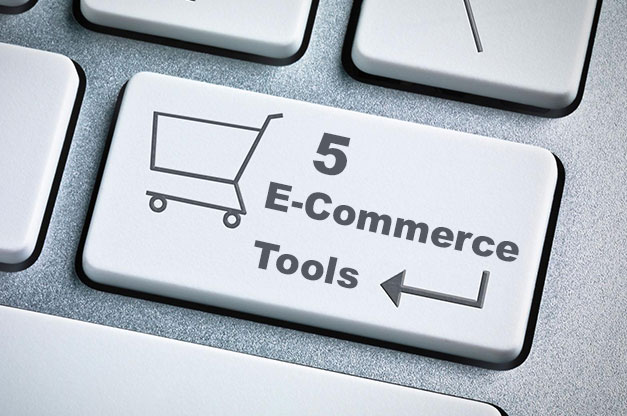 Signing up as an online seller on an ecommerce platform like Amazon is the easy part, however, to become a top-seller is where the real run begins. There's going to be a huge amount of a workload standing in-between you and your goal of becoming a top online seller. You'll need some assistance in dealing with the groundwork and there are an abundance of ecommerce tools for online sellers.
Things like monitoring a lot of statistics, keeping track of inventory, handling shipping, changing eCommerce VAT rules, etc. might hinder your process of being the best online seller. So, here we've put together a comprehensive list of must-have ecommerce tools for Amazon sellers.
Best eCommerce Tools for Amazon Sellers
1. Jungle Scout:
Jungle Scout is an amazing tool that helps you find products which are capable of becoming best sellers on Amazon. Their browser extension/plugin helps Amazon sellers choose the right products based on factual data and not instincts. You can view a product's best seller rank, historical sales, monthly sales estimates, and historical pricing with just a click of a button. Such data and insights will help you in finding the most remunerative opportunities.
You can then organize and export these information as CSV or XLS format to accumulate and categorize essential data points to keep your Amazon product research informed and expedited.
 2. Payability:
Payability is a funding and cash flow service provider that offers daily cash flow to online sellers to help them maintain their inventory. With Payability, you can get your earnings on a daily basis instead of waiting for weeks of time.
3. Amachete:
Amachete is known for being a great Fulfillment By Amazon (FBA) tool, but it's actual crux lies in their amazing PPC optimization panel. Out of all other great features is the ability to view time trends related to the products in your inventory. If you can identify the time periods during which clicks aren't coming through, you can use Amachete to temporarily hold your PPC campaigns.
4. Sellercare:
Sellercare is an e-commerce consulting firm that caters especially to Amazon sellers in reinstating their suspended seller accounts. They investigate every aspect of a seller's metrics, notices, and their account info and then create a custom appeal for every occurrence. Sellercare deals with the hardest sorts of suspensions including seller code of conduct, forged documents, copyright or trademark infringements, review manipulation, counterfeit claims, etc.
5. SellerApp:
SellerApp is an all in one platform offered by Amazon where you can manage all your marketing, operations, and sales efforts in one place. Some of the expert features offered by SellerApp include Keyword Research, PPC Analyzer, Listing Quality, Profit Dashboard, Product Ideas, Product Keyword, Product Research, etc.
Final Thoughts: 
Each eCommerce business is different and follows a unique business model. Irrespective of the sales you make or channels you sell there is one thing you cannot get rid of, that is eCommerce VAT compliance – paying the right tax amount in the jurisdictions where you sell. 
Thankfully, SalesVAT automatic VAT calculation software helps you with eCommerce VAT calculation for trading in the EU and UK. Whether you are selling in a single channel or in multiple channels, our software can make your VAT calculation and filing process breeze. 
Automate eCommerce VAT calculation with SalesVAT and stay compliant to tax obligations without spending extra on consultation fees.  
best ecommerce tools
eCommerce sellers
ecommerce tools
must have ecommerce tools
top ecommerce tools