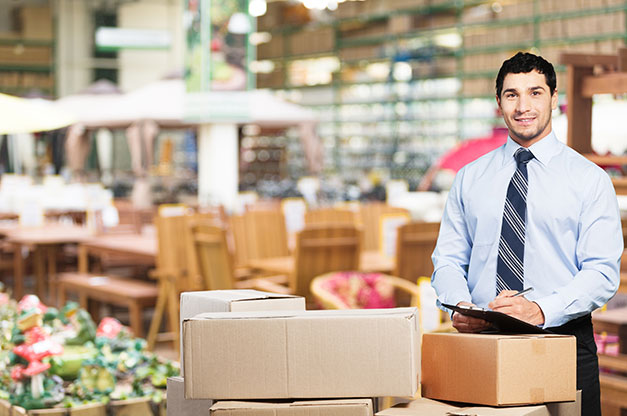 If you are trying to start selling online on Amazon – the largest retail giant, there are a few steps that you'll have to know. Getting yourself familiarized with these steps is vital to take complete advantage of Amazon online platform, achieve steady business growth and expand your customer base.
In this article, we've put together those important steps that will help you launch your business online on Amazon.
1. Start with market research:
Performing market research gives you a deeper understanding of your target audience and your market, especially its competitive landscape, potential threats and scope for your business. Based on your analysis, you can come up with a winning marketing strategy and include factors that prompt a sale.
You can start by conducting keyword research to measure customer interest and identify if there is any demand for your product. To perform keyword research there are popular tools such as Google keyword planner, Ubersuggest and so on – that can tell you how much search volume (traffic) a keyword has. This doesn't mean you've found an in-demand product idea – but, it will help you understand your customer behavior and forecast whether your eCommerce business can survive in a competitive market.
2. Create an effective business plan:
Next in our list is creating a business plan that will help you build a firm ground for your eCommerce business. An effective business plan acts as a roadmap to launch your business online on Amazon. Your eCommerce business plan should include;
Summary

Your company overview

Market analysis (based on market research)

List of products or services that you sell

Marketing plan

Admin and operations

Financial plan

Long term business goal, and so on
In addition to these, you can also include other key points that you think are vital for your business.
3. Create a brand:
Branding gives your business a professional look and differentiates you in the marketplace. Studies show that consumers are more likely to purchase products from a brand they recognize, over something that is unknown to them. It takes time and continuous effort to build a strong brand – but, in the end it establishes you as a well-known business and enhances your credibility among your customers and competitors. You can also check Amazon brand registry for eCommerce sellers that will help you in building and protecting your brand.
4. Identify product suppliers:
When it comes to product suppliers, you should make it a point to take some time and choose only the best ones who take business seriously. Try to identify potential suppliers who can deliver products on time. This will help you fulfill orders as promised because sticking to commitment and deadlines plays a major role in customer retention. There are several ways to source product suppliers for your eCommerce store. You can;
Search online for genuine suppliers

Check supplier websites (Alibaba, AliExpress)

Visit trade shows

Reach out to wholesalers or manufacturers

Try dropshipping
Once you've found the right supplier for your eCommerce business, make sure to verify their identity and check if they are authentic. By this way you can avoid scammers from your list. Here are a few sample questions to ask your product supplier.
    Do you have the product that we need?

    How much stock do you have currently?

    How does your inventory management work?

    Can you send me some samples?

    What's your minimum order quantity (MOQ)?

    How much is the pricing and what are the payment terms?

    What is your turnaround time?

    What are the delivery methods you follow?

    Do you have a return policy and T&C's?

  What is your overall procedure that you currently follow?
Once you've found your supplier and if you think they will be ideal, you can move on to the next step and place orders. It is suggested to first test the market with minimum orders and then you can go for bulk orders. Keep a close watch on how your customers react and get their feedback. Before dispatch, ensure to inspect the products thoroughly – so you can avoid negative feedback and reviews that may arise in case of damaged product.
 5. Register your Amazon account:
To start selling on Amazon, you need to first register, create an Amazon seller account and choose a plan that best suits your circumstances. Amazon has plans for both individuals and professionals for which the monthly price varies accordingly. Based on how much you want to sell and your budget, you can choose a package and get going.
Once your Amazon seller account is up, you will have to create product listings and add items to your online store. Depending on the number of products that you have, you can either add items manually or list them out in a spreadsheet and upload them. List your products to the right category, add high-resolution images, include keywords and provide as much information as possible. Give your customers an option to view their desired product in different angles and settings – making it easy for them to go for purchase.
Manage your inventory: Frequently check and manage your inventory level so you don't run out of stock. Likewise, optimize and update your product listings regularly to show availability of products to your customers. This way, you can replenish stock as they run out and avoid last minute stress.
Check customer feedback: Customer reviews and ratings are social proof for your eCommerce business. Any new customer will first check for your reviews and ratings before going for a purchase. You can get in touch with your clients to learn their experience in shopping with you and request for their rating and reviews. Even if it's negative feedback, try to answer them and see how you can avoid such issues in the future.
6. Stay compliant:
Launching your business on Amazon is a great idea, but staying in compliance with eCommerce VAT and tax is not an easy feat – especially if you are trading on multiple online channels. Doing this manually may be time-consuming and error prone. You'll need automatic VAT calculation software that will help you get reports from multiple channels quickly and accurately.  
Specially designed to simplify eCommerce vat calculation, salesVAT tax calculation software can get you sales and VAT reports for all your eCommerce sales channels – with just one click and without any extra effort. Try it yourself to find out how SalesVAT can help you get both EU and UK VAT figures accurately and quickly.  
Key takeaway: The importance of proper planning cannot be underestimated as it is crucial for a successful launch. Understanding the work involved in starting your eCommerce business such as industry research, competitor analysis and financial planning are the core that can shape your business. Instead of jumping blindfolded into the world of eCommerce, doing some groundwork will help you thrive on any eCommerce marketplace.
Amazon business
Amazon seller
Amazon seller central
eCommerce
eCommerce VAT
SalesVAT