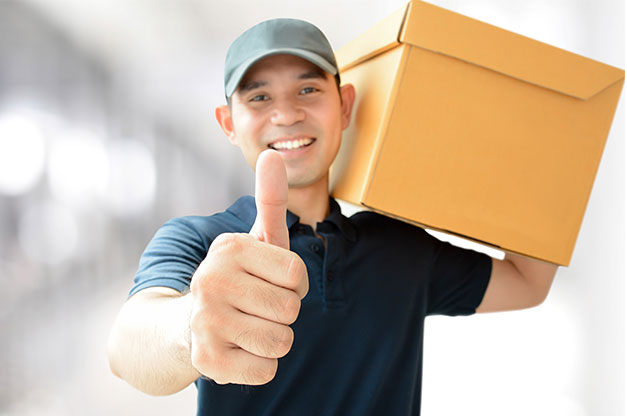 The new Import–One–Stop–Shop (IOSS):
As part of the new EU VAT reforms for eCommerce businesses and online sellers, the European Commission introduced the Import-One-Stop-Shop (IOSS) for low value consignments imported and sold to buyers in the EU Member States. With the implementation of the new IOSS scheme, VAT exemption on low value goods not exceeding €22 has been withdrawn. Instead, all low-value goods (not exceeding €150), imported and sold to buyers in the EU Member States will be subjected to VAT declaration and payment.
What is the role of a IOSS VAT intermediary?
From the 1st of April, EU businesses looking to opt for the new EU VAT IOSS scheme can register through the online IOSS portal of any of the EU Member States – called as Member State of Identification. Whereas non-EU sellers and facilitating marketplaces looking to register for the EU IOSS scheme, can do so through an EU VAT intermediary.
The IOSS VAT intermediary acts as an agent for its clients and is fully responsible to perform all VAT obligations under the IOSS regime.  The intermediary is liable to file/submit IOSS VAT returns and make payments to the responsible EU tax authorities on behalf of their clients (non-EU sellers and facilitating marketplaces).
Who can be a IOSS VAT Intermediary?
The IOSS VAT intermediary should be a company established in the EU and registered with the responsible tax authorities in their country of establishment. These VAT intermediaries are responsible to register the names of their clients (online sellers and marketplaces) whom they represent. Upon registration, they will receive an IOSS VAT identification number for each of their clients – to deal with their VAT obligations.
Highlights of registering for IOSS?
Single VAT registration in a single EU Member State

No more VAT declaration/payment in multiple EU countries

VAT registration and compliance is highly simplified for eCommerce sales

No more surprise bills for EU customers

Transparent pricing and seamless custom clearance

Provides an improved eCommerce shopping experience for customers
SalesVAT and EU VAT compliance?
SalesVAT is built to make your VAT calculation and filing as simple as possible. Without any extra efforts, you can get accurate VAT reports for all your sales channels. Why don't you start with a 30-day free trial and see how automatic VAT calculation software salesVAT can help you achieve OSS and IOSS compliance, and that too without spending too much on VAT consultants.
Also Read:
https://salesvat.com/blog/the-2021-eu-vat-ecommerce-package-salesvat/
Cross border transaction
eCommerce business
eCommerce sellers
EU VAT E-commerce rules
EU VAT Intermediary
Import-One-Stop-Shop