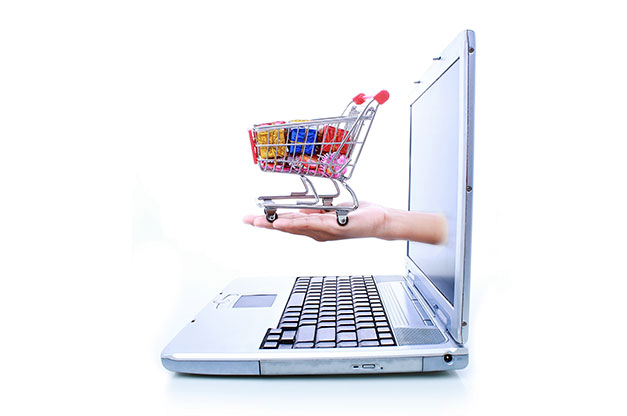 Online marketplaces are a crucial aspect to consider if you really want to expand your e-commerce business.
In 2020, around 47% of worldwide eCommerce sales were made through online marketplaces, adding up to about 2 trillion dollars. Considering the substantial boost during the pandemic crisis, it is expected to grow exponentially over the upcoming years, while more sellers embrace marketplaces to boost their eCommerce sales.
In this article, we have put together a comprehensive list of the best marketplaces for eCommerce sellers around the world.
What are online marketplaces?
It's more likely that you already have a basic understanding of what we're discussing here. Everyone has come across an online marketplace at one point in their life. There are many well-known eCommerce marketplace giants such as Amazon, Alibaba, eBay, and Etsy – but what about other not-so-familiar yet successful players in the marketplace? Which are the best niche-based marketplaces?
In layman's terms, online marketplaces are platforms on which various sellers sell a wide array of their products. These sellers may originate from a single country or they could have businesses around the world. It usually relies on how a specific marketplace functions. Transactions are handled entirely by the marketplace and not by respective sellers.
This article only consists of marketplaces that meet the following criteria:
The clients primarily consist of consumers and not businesses

Marketplaces that sell physical goods, not just digital downloads or online services
Top 4 Marketplaces for eCommerce Sellers
 1. Amazon:
Amazon, undoubtedly, is one of the world's largest online eCommerce marketplaces. It is the biggest online marketplace in the US and the UK. So, if you intend on becoming a successful eCommerce seller, then Amazon is one of the best places you should start selling your products. Here are some amazing facts and statistics about the eCommerce giant:
Amazon attracts more than 200 million visitors every month, which is quite a massive feat

Amazon is considered to be the home base by more than 5 million online sellers

Amazon is a powerhouse that pulls in over $280 billion a year in sales

Amazon has its own ad campaigns using which you can put your products in front of your competitors

It is estimated that almost 56% of product searches and sales happen directly on Amazon. Only the remaining product searches and sales come from search engine results and other mediums

Amazon offers a Fulfillment by Amazon (FBA) program which helps its sellers take advantage of to give their products an edge over their competitors. Shipping is handled entirely by Amazon for products listed under FBA. Such products are stored, packed, and shipped directly from Amazon's warehouses. Most FBA products are best-sellers in their respective categories and this in turn helps you gain brand awareness

Also, amazon runs this subscription service for its customers called Amazon Prime. The number of active Amazon Prime subscribers is estimated to be over 100 million and Prime customers are known to be shopaholics. Typically, they each spend an average sum of $1400 a year on their shopping spree
What does it cost you?
Amazon offers two different plans, one for individual sellers and the other for professional sellers. Subscription plans start from $0.99 plus additional charges for individual sellers and $39.99 plus additional charges for professional sellers.
Ref URL: https://sellercentral.amazon.com/
2. eBay:
eBay is another well-known online marketplace for eCommerce sellers around the world. eBay is estimated to have about 183 million buyers all over the world and has over 1.6 million live listings. Every year, eBay is garnering about $95 billion through sales alone. Having 190 markets, eBay's reach extends all over the world.
There are no restrictions on what and what not to sell on eBay and is perceived to be the go-to place for new and used goods as well.
Check out eBay's Seller Center to know how to get started on eBay.
What does it cost you?
eBay offers two subscription plans for its sellers, namely the Standard Plan where you pay on a fee per transaction basis, and the Plus Plan where you pay a monthly fee of $13.50 on a monthly basis.
3. Walmart:
Walmart is a unique marketplace that has a great presence in both the online and offline worlds. Walmart ventured into the retail business by starting with brick and mortar business and then gradually expanded into the eCommerce platform.
It's a marketplace that's been credited with steady growth from when they launched their business in 2000. By signing up as a seller in this platform will get you access to its 385 million buyers.
What does it cost you?
This is where Walmart stands out from other marketplaces. There is no setup, subscription, or monthly fee required to become a seller on Walmart, whereas a reasonable referral fee will be deducted for every sale.
Ref URL: https://marketplace.walmart.com/
4. Facebook Marketplace:
Facebook Marketplace is referred to as a sitting duck for eCommerce sellers that are just getting started and not because of its 800 million monthly active users that use the platform to browse, buy or sell products and services.
Since there is nothing to be paid in terms of listing fees or subscription charges, Facebook Marketplace is an enticing alternative over other marketplaces for individual sellers. 
However, it has its downsides, you'll have to synchronize your up-to-date product listing and wait for a week's time while Facebook reviews and approves them eligible to sell on its Marketplace.
What does it cost you?
It costs nothing in terms of money, but consumes time, to become a seller on Facebook Marketplace.
Bottomline:
Above is a list of the 5 best marketplaces for eCommerce sellers that are tried and tested by experts that ticks all the boxes. Choosing the right one depends entirely on where you are and the type of business you are in. Let us know what you think.
best marketplaces
best marketplaces for eCommerce sellers
online marketplace
Online sellers