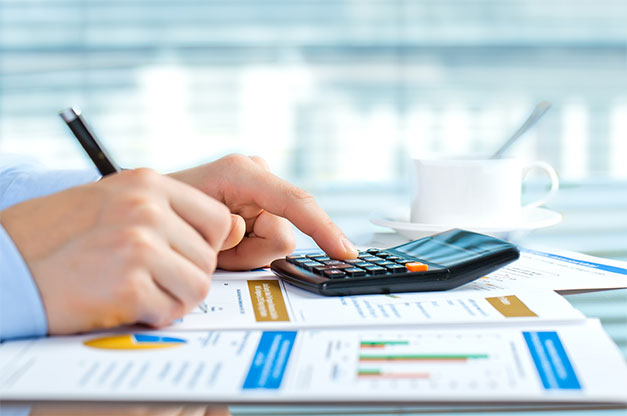 Voluntary VAT Registration
VAT registration is not mandatory for all businesses in the UK. VAT registration becomes mandatory only if the taxable turnover of a business crosses the VAT threshold of £85,000, on a 12-month rolling calendar. If a business doesn't cross the VAT threshold, then VAT registration is not mandatory. 
Even though your business doesn't meet the VAT threshold limit you may still register if you choose to. This is known as voluntary VAT registration. In this article we will explain the pros and cons of voluntary VAT registration, so you can make the right decision.
Advantages of voluntary VAT registration:
 1.  Reclaim VAT:
Whether you sell a product or a service, you'll have to apply VAT on all sales made. Similarly, you'll be paying VAT to other businesses when buying their products or services. If the input tax is more than the output tax, you can always notify HMRC and reclaim the difference amount.
2. Adds credibility:
Being VAT registered gives an impression that the taxable turnover of your business is over £85,000 per annum. You'll also display your VAT registration number on the invoices that you raise and on your website. This adds credibility and sets the tone that your business has moved beyond the early start-up phase.
3. Focus on business activity:
Registering your business for VAT eliminates the need to constantly monitor whether your business has crossed the VAT threshold or not.
Disadvantages of voluntary VAT registration:
1.  Additional bills:
If the output VAT for the products or services sold is more than the input VAT, then you might have to pay a large amount as VAT bill to HMRC.
2. Dealing with non-VAT registered businesses:
You may also have to deal with non-VAT registered businesses. When you impose VAT on all products or services that you sell, your non-VAT registered clients may feel it's too costly. Secondly, they may also not be able to reclaim input VAT from HMRC.
3. Increased admin workload:
VAT registered businesses will have to deal with administrative workload, sales/tax paperwork. You'll be required to track receipts, invoices, maintain VAT records and file VAT returns every quarter. This might seem overwhelming but it is unavoidable for all VAT registered businesses.
Obligations of voluntary VAT registration:
Whether it is mandatory or voluntary VAT registration, duties and responsibilities remains the same for all VAT registered businesses. You'll have track and
Deduct the correct VAT amount for payments

Declare and pay VAT to HMRC (respective tax authorities)

Submit VAT returns on time

Keep record of tax, receipts, invoices and bills

Maintain accounts and comply with specific tax obligations
We help you stay VAT complaint:
If you are an eCommerce business trading in the UK/EU and trying to get your VAT calculations right, we are here to help you. Our automated VAT calculation software SalesVAT is designed to help eCommerce businesses get detailed VAT reports with accurate calculations.
SalesVAT automated VAT calculation software lets you;

Stay OSS and IOSS compliant

Get report with all your sales/VAT figures for all 27 EU states

Save on additional accounting software packages

Eliminate the hassle of integrating software's to your webstore

Save time on getting VAT numbers for your eCommerce sales

Obtain EU and UK VAT figures on one simple report

Save on expensive VAT consultation fees
You can start your 30 day free trial and see for yourself how SalesVAT can simplify your VAT calculation and filing obligations while helping you stay compliant.
Disclaimer: The views and opinions expressed in our blogs and articles are for information purpose only. Our blogs and articles do not constitute advice and should not be relied upon for making any of the business decisions. Please get in touch with your accountant or seek professional help.
eCommerce business
eCommerce tax
eCommerce VAT
EU VAT regulation
new VAT rules
Online sellers
VAT registration
VAT threshold
Voluntary VAT registration